Podcast
LISTEN: Roy Romanow, former premier of Saskatchewan and chair of the Royal Commission on the Future of Health Care in Canada talks about Tommy Douglas, his passion for medicare, and his frustration at not seeing all the recommendations from his Romanow Report implemented.
LISTEN: Founding member of Greenpeace speaks about what inspired a ragtag group to form Greenpeace from a living room in Vancouver, their seminal trip to Amchitka Island, what they were hoping to accomplish and how much has changed since those early days.
LISTEN: Long-time activist and educator of the Cooperative Movement, Harold Chapman talks about the movement's origins in Saskatchewan, his efforts to help it grow and its importance in Canada in the past and still today.
LISTEN: Politician and activist Olivia Chow shares her immigration story and discusses the initiatives she pursued to help new Canadians
One of Canada's most prominent environmental activists looks back on 20 years of activism, explores the movement's evolution, some of its proudest moments and offers a call-to-action on what needs to happen next
Continue reading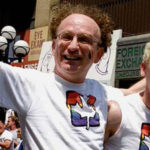 Listen: In this podcast, the Michaels open up about what marriage equality means to them, discuss how their activism and a court case changed the course of history – and their lives –  and offer advice for other activists… Continue reading →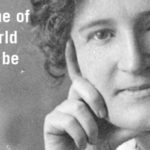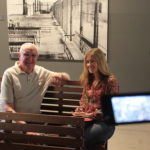 Listen: We're sitting at the Canadian Museum of Immigration at Pier 21 – the entry point for a million immigrants to Canada between 1928 and 1971 –  and speaking with Dutch immigrant and Pier 21 volunteer George Zwaagstra on… Continue reading →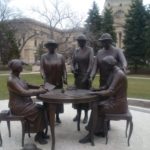 LISTEN: Myrna Driedger, member of the Manitoba Legislative Assembly and founder of the Nellie McClung Foundation talks about the challenges she faced erecting a monument of Nellie and her fellow suffragettes on the Legislature grounds and how McClung impacted her… Continue reading →