75th Anniversary of the Adoption of the Canadian Citizenship Act
The Canadian Citizenship Act came into effect on January 1, 1947 under the government of Prime Minister William Lyon Mackenzie King. Prior to this act individuals born in Canada and naturalized immigrants were classified as British subjects rather than Canadian citizens.
Seen as an important expression of Canada's national identity, the act allowed residents of Canada to obtain citizenship regardless of their country of origin.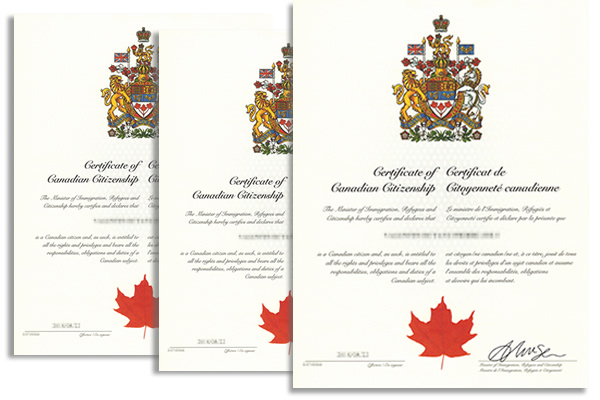 Commemorating the 75th Anniversary of the Adoption of the Canadian Citizenship Act- Panel Discussion
In our History of Social Change Conversation: Looking back, looking forward, our esteemed panelists reflect upon their journey to becoming Canadian citizens. They share their respective immigration stories, the hardships they endured, and why Canada was an attractive choice for a new home. Examining the challenges facing newcomers, the panelists then explore how Canadian law and public policy impact the experience and what can be done to improve the road to citizenship for future Canadians.
The Right Honourable Michaëlle Jean - Bio
The Right Honourable Michaëlle Jean was the 27th Governor General, Commander-in-Chief of Canada, sworn in September 27, 2005, for a five-year mandate. Born in Port-au-Prince, Haiti, Madame Jean came to Canada in 1968 with her parents, one of thousands of families fleeing the dictatorial regime of François Duvalier. From 1988 to 2005, she enjoyed an award-winning and celebrated career as a journalist, presenter and news anchor.
Upon completing her mandate as Governor General, Madame Jean became UNESCO Special Envoy to support reconstruction efforts in Haiti. She also served as Chancellor of the University of Ottawa before becoming the 3rd Secretary General of La Francophonie at the 15th Summit of Heads of State and Government held in Dakar. Along with her husband Jean-Daniel Lafond, Madame Jean founded the Michaëlle Jean Foundation in 2009 to support programs for vulnerable youth in art and culture.
The Honourable Ratna Omidvar - Bio
The Honourable Ratna Omidvar is an independent senator representing Ontario in the Canadian Senate. Originally from Amritsar, India, she lived with her Iranian husband in Iran before fleeing the Iranian Revolution and immigrating to Canada in 1981. An internationally recognized voice on migration, diversity and inclusion, her own experiences of displacement, integration and citizen engagement have been the foundation of her work.
Senator Omidvar was the President of Maytree, where she played a lead role in local, national and international efforts to promote the integration of immigrants. She was appointed to the Order of Ontario in 2005 and became a Member of the Order of Canada in 2011. Senator Omidvar is co-author of Flight and Freedom: Stories of Escape to Canada.
Nahid Kazemi - Bio
Nahid Kazemi was born in Iran and came to Canada over eight years ago. She's an author, illustrator and multidisciplinary artist having published over 70 children's books. She's the winner of the 2022 Governor General's Literary Awards in Canada and was nominated for the Astrid Lindgren Memorial Award.
The Right Honourable Adrienne Clarkson
In this digital story, the Right Honourable Adrienne Clarkson shares her personal story as a refugee coming to Canada, what it means to be Canadian, and the significance of the Citizenship Act. Madame Clarkson also discusses what inspired the founding of her organization, the Institute for Canadian Citizenship, and how it's helping newcomers acclimate to their adopted homes.
Adrienne Clarkson - Bio
The 26th Governor General of Canada, from 1999 to 2005, The Right Honourable Adrienne Clarkson was born in Hong Kong in 1939 and came to Canada as a refugee with her family during the war in 1942. Madame Clarkson had a distinguished career in broadcasting, journalism, the arts, and the public service, receiving numerous awards in Canada and abroad, in recognition of her contributions.
She was appointed an Officer of the Order of Canada in 1992 and, upon her appointment as Governor General in 1999, she became Chancellor and Principal Companion of the Order of Canada. On October 3, 2005, Clarkson was sworn into the Queen's Privy Council for Canada.
In 2005, Madame Clarkson co-founded the Institute for Canadian Citizenship to help new citizens in Canada integrate into Canadian life. She is the bestselling author of the 2014 CBC Massey Lectures Belonging: The Paradox of Citizenship, among other publications.
Tareq Haddad
In this digital story, Tareq Haddad describes his family's difficult yet auspicious journey from Damascus, Syria to Antigonish, Nova Scotia, Canada. Today a celebrated entrepreneur and proud spokesperson for his adopted home, Tareq shares how they rebuilt Peace by Chocolate, the family's chocolate factory – and their lives – with the support of new neighbours and friends. And how becoming a Canadian citizen was the culmination of that homecoming and a source of great pride.
Tareq Hadhad - Bio
Tareq Hadhad is a Syrian refugee who arrived on Canada's East Coast in December 2015, and the founder and CEO of Peace by Chocolate. Passionate about peace and entrepreneurship, his family relaunched the family business to recreate the chocolates they once exported across the Middle East. Their story has turned into an international phenomenon. In January 2020, Tareq received his official Canadian Citizenship which garnered international attention. He considers it one of the greatest accomplishments of his life. 
A bestselling book was written about the Hadhad's story and a feature film, Peace by Chocolate, also based on the family's story, won several film festivals awards and accolades. Tareq was recognized by Atlantic Business Magazine's 30 under 30 Innovators, is the recipient of the EY Entrepreneur of The Year 2021 for Atlantic, named one of the Top 25 Immigrants in The Maritimes, selected by Google as the National Hero Case, was awarded RBC's top Immigrant Award and Entrepreneur of the Year in 2020 and Queen Elizabeth II's Platinum Jubilee Medal.