25th Anniversary of National Indigenous Peoples Day 
This year marks a significant milestone, the 25th anniversary of National Indigenous Peoples Day. In 1996, then Governor General of Canada, Roméo LeBlanc, announced June 21 to be National Aboriginal Day (now National Indigenous Peoples Day) through the Proclamation Declaring June 21 of Each Year as National Aboriginal Day.
National Indigenous Peoples Day is a day for all Canadians to celebrate the unique heritage and diverse cultures of First Nations, Inuit and Métis peoples. We also recognize the outstanding contributions Indigenous Peoples have made, and continue to make, to Canada.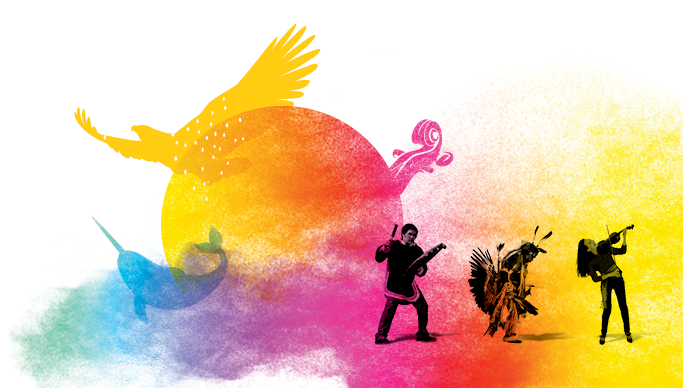 Read More
In cooperation with Indigenous organizations, the Government of Canada chose June 21 – summer solstice – for the day of commemoration, as it held special significance. For generations, many Indigenous Peoples and communities celebrated their culture and heritage on or near this day due to the summer solstice being the longest day of the year.
The announcement was the culmination of consultations and statements by various Indigenous groups:
in 1982, the National Indian Brotherhood (now the Assembly of First Nations) called for the creation of National Aboriginal Solidarity Day 
in 1995, the Sacred Assembly, a national conference of Indigenous and non-Indigenous people chaired by Elijah Harper, called for a national holiday to celebrate the contributions of Indigenous Peoples 
also in 1995, the Royal Commission on Aboriginal Peoples recommended the designation of a National First Peoples Day
On June 21, 2017, the Prime Minister issued a statement announcing the intention to rename this day National Indigenous Peoples Day.
While the day is one of celebration of Indigenous Peoples, it's also a time for reflection and an opportunity to acknowledge that there is much more work to do on the road to reconciliation. The recent findings of over a thousand unmarked graves near former residential schools sit as a tragic reminder of the inequalities that Indigenous Peoples experienced over the years – and the injustices they continue to face today.
To that end, the Government of Canada recently established the National Day for Truth and Reconciliation, September 30, as a federal holiday. The hope is to encourage Canadians to learn about our country's history and commemorate the survivors and their families.
Moreover, in 2015 the Truth and Reconciliation Commission established 94 Calls to Action, urging all levels of government to work together to repair the harm caused by residential schools and move forward with reconciliation.
Commemorating the 25th Anniversary of National Indigenous Peoples Day 
Indigenous leaders and changemakers, Sara Wolfe, Jace Meyer and Paul Lacerte join host Elisa Birnbaum for a History of Social Change Conversation: Looking back, looking forward. With the backdrop the anniversary of National Indigenous Peoples Day, we examine Canada's oft-strained relationship with its Indigenous Peoples over the years, the challenges ahead as well as positive steps forward, including a rise in entrepreneurship and empowerment among younger generations.
Pour la traduction française sure YouTube, appuyez sur Paramètres, puis Traduction automatique et choisissez Français
Chief Robert Joseph
A Hereditary Chief of the Gwawaenuk First Nation, Chief Robert Joseph has dedicated his life to bridging the differences brought about by intolerance, lack of understanding and racism, at home and abroad. That commitment was borne of life experience. As a survivor of the St. Michael's Indian Residential School, where he suffered tremendous hardships, Chief Joseph decided to redirect his anger and pain toward social change, reconciliation and peace-building.
Chief Joseph is the founder and ambassador for Reconciliation Canada. He was formerly the Executive Director of the Indian Residential School Survivors Society, a member of the National Assembly of First Nations Elders Council, and an honourary witness to Canada's Truth and Reconciliation Commission (TRC). Among his many accolades, Chief Joseph received the Wallenberg-Sugihara Civil Courage Award, was appointed to the Order of British Columbia, the province's highest honour, and named an officer of the Order of Canada for his dedication to the community and contributions to the country.
In this digital story, Chief Joseph recounts how his traumatic experience in residential schools impacted his life, and how a powerful vision pushed him toward a journey of healing and a commitment to reconciliation.
Pour la traduction française sure YouTube, appuyez sur Paramètres, puis Traduction automatique et choisissez Français
Transcription vidéo en français
L'histoire du Chef Robert Joseph : Nous sommes tous un.
J'ai levé les yeux, et j'ai vu toute la création défiler devant moi. En regardant l'horizon, au-delà de mon bateau, j'ai vu des couleurs que je n'avais jamais vues avant. Je pouvais voir l'énergie se propager le long de la côte, et des éclairs parcouraient les épaisses forêts. Je voyais les étoiles se mouvoir dans les cieux, et j'ai entendu une voix.
« Malgré ce que tu t'es fait à toi-même, a dit la voix, je t'aime, et tu fais partie de tout cela. »
J'avais fait la fête à Campbell River, et, quand je suis retourné chez moi, ma famille n'était pas là. Elle était partie parce qu'elle ne pouvait plus endurer mon comportement. Je me suis couché dans mon lit, et j'ai voulu écouter les petits bruits des pas de mes enfants dans le couloir, et ceux de ma femme rentrant à la maison. Mais rien de cela ne s'est produit.
Peu après, j'ai rencontré un ami. Il m'a dit : « Bobby Joe, je n'aime pas ce que tu te fais à toi-même. Tu devrais venir pêcher avec moi. »
Je n'ai pas discuté avec lui.
Il a ajouté : « Va au bateau. Tu sais où il est amarré. Dors, et nous partirons dans la matinée. »
Le lendemain matin, je me suis réveillé dans la couchette du bateau et, soudain, j'ai réalisé où j'étais. Je me suis souvenu de ce que j'étais devenu : un alcoolique brisé. Quelqu'un que personne n'aimait et dont personne ne se souciait. Je n'avais plus le goût de vivre ni de mourir. Je sentais l'alcool transpirer de mes pores, et j'avais tellement honte.
Je suis monté au niveau supérieur, je suis allé à l'arrière du bateau, et je me suis mis derrière un gros équipement de pêche. J'essayais encore de me cacher.
C'est à ce moment-là que l'univers tout entier m'est apparu. Quand j'ai entendu cette voix qui m'appelait à revenir à moi-même, je suis revenu au moment présent. Je suis retourné à ma couchette et, plus tard, nous avons pêché toute la journée.
J'ai essayé d'oublier la vision que j'avais eue car je voulais retourner au bar. Mais quand j'ai essayé de boire, j'ai réalisé qu'il ne se passerait rien et que je ne pouvais plus continuer à ignorer ce que je venais de vivre. Ma vie avait déjà changé de trajectoire, pour toujours.
Les choses que j'ai vécues lorsque j'étais un petit garçon, dans un pensionnat, me hantaient. Je suis né sur la côte de la Colombie-Britannique, dans un petit village. Nous, les Peuples autochtones, nous avions une culture vivante, qui respirait, avec une langue merveilleuse. On prenait soin de tous nos enfants. Dès que des nouveaux venus nous ont enlevés pour nous mettre dans des pensionnats, on nous a fait tant de mal, et nous avons subi tant d'abus que, maintenant que je repense au passé, je réalise que tous les traumatismes non résolus que j'ai eus dans ma vie ont commencé à ce moment-là. Et j'en ressens encore les conséquences.
Mais le temps suit son cours. Et cette nouvelle phase de notre histoire est si spectaculaire et si importante ! Après la découverte de tombes anonymes, les Canadiens et les Canadiennes ont exprimé leur profond désir de s'engager dans la réconciliation avec les Peuples autochtones.
Allons dans un lieu d'appartenance. Nous appartenons tous et toutes à cet univers. Invitons-nous les uns les autres à nous retrouver dans l'esprit de la phrase « Namwayut », en français : Nous sommes tous un.
Senator Michèle Audette
Senator Michèle Audette is a recognized Indigenous women's rights advocate who played a key role in transforming the relationship between Indigenous peoples and Quebec and Canadian society. Named to the Canadian Senate in 2021, Audette is a former commissioner responsible for conducting the National Inquiry into Missing and Murdered Indigenous Women and Girls (MMIWG). Raised in the Innu community of Uashat mak Mani-Utenam in Quebec, the Senator served as President of the Native Women's Association of Canada. Audette also worked as assistant to the vice-rector of academic and student affairs and senior advisor for reconciliation and Indigenous education at the Université Laval.
Michèle Audette received the Queen Elizabeth II Diamond Jubilee Medal in 2012 for her significant contribution to women's rights. She also received an honorary doctorate from the University de Montréal, in acknowledgement of the scope of her commitment to the cause of Indigenous women and her tireless work on reconciliation between peoples.
In this digital story, Senator Michèle Audette dedicates a women's warrior song to the missing and murdered Indigenous women and girls, their families, communities and Nations.
Pour la traduction française sure YouTube, appuyez sur Paramètres, puis Traduction automatique et choisissez Français
Transcription vidéo en français
Récit numérique
Sénatrice Michèle Audette
Le chant des femmes qui se battent
Je dédie cette histoire aux femmes et aux filles autochtones disparues et assassinées, à leurs familles, leurs communautés et leurs Nations.
À ma mère, mes filles, mes petites-filles, mes grands-mères spirituelles, et mes fils
Mon cœur bat fort, il bat très fort, il bat fort dans ma tête
Je ne tiens plus sur mes jambes, je ne peux pas respirer
Ma vue est voilée par un torrent de larmes.
Quand finira-t-on par être respectées, quand finira-t-on par se sentir en sécurité
Combien faudra-t-il encore de femmes et de filles autochtones disparues et assassinées
Mon cœur, mon âme, mon corps n'en peuvent plus
Short pause
Mes perles m'appellent
Des petites, des grosses, tant de couleurs, couleurs de l'arc-en-ciel
Je passe le fil dans le chas de mon aiguille d'aigle royal
Je prends une perle, un esprit, et je la pose avec soin sur le dessin que j'ai tracé
Je prends une autre perle, un autre esprit,
Mon cœur bat maintenant au rythme du tambour
Le courage, l'amour et la résilience des survivantes remplissent mon âme
Je me sens de plus en plus forte chaque fois que je prends une autre perle, un autre esprit
Tout mon être est calme maintenant
Je peux sentir la présence de celles qui m'ont enseigné l'art des perles, ma mère et mes tantes ; elles m'entourent d'amour et de douceur
J'ai autour de moi des femmes fortes
Elles se tiennent droites et fières
Les perles nous soignent
L'art des perles fait partie de mon patrimoine, de ma culture
Les perles ne mentent jamais
Les femmes sont sacrées
Je me tiendrai toujours à leurs côtés
Ne vous y trompez pas, la faiblesse, ce n'est pas de mettre un genou à terre
Parce que, sinon, cela fait longtemps que je ne serais plus là
Nous recevons de l'aide
Pardonnez-vous à vous-même
Votre cœur en sera plus léger
Et de belles âmes prendront soin de vous
Short pause
Je perpétue la tradition du perlage pour honorer les femmes et les filles qui sont dans le monde des Esprits
Je vois l'espoir au travers des yeux des mes filles
Je vois le respect dont font preuve mes fils
Le sourire de mes petites-filles dessine un nouveau jour
Le soleil se lève
Les cendres de la peur se sont envolées
Purification par la fumée (cèdre rouge, tabac, sauge et foin d'odeur)
Je continue de marcher aux côtés des femmes et des filles qui font leur chemin dans le monde d'aujourd'hui
Je fais entendre ma voix, j'utilise mon don, pour les familles qui ne le peuvent
Je poursuivrai le perlage pour les femmes et les filles qui n'ont pas encore vu le jour
Je sens mes ancêtres porter le poids de ce voyage
Je continuerai de me battre pour la justice, pour l'équité et pour l'égalité
Je suis une Innue
Et j'en suis fière