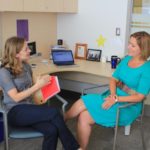 Dr. Danielle Martin – practicing physician, administrator at Women's College Hospital and founding member of Canadian Doctors for Medicare – is one of Canada's leading supporters of the one-tiered healthcare system.
She even supported the approach when asked to represent public healthcare at a subcommittee of the U.S. Congress examining Obamacare. For our ongoing History of Social Change project, Elisa Birnbaum spoke with Dr. Martin about the advantages of Medicare and the concerns she sees with a two-tiered system.
Stay tuned for our digital story, podcast and interview.