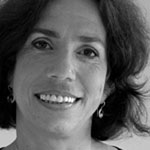 Nancy Neamtan is Executive Director of the Chantier de l'économie sociale, a Canadian non-profit organization that brings together networks of social enterprises (cooperatives and non-profits), local development organizations and social movements. The leading voice for Quebec's social economy – a relatively new term for a movement that's been around in Canada for 100 years which denotes a collective economy based on collective, nonprofit and mutual principles – Neamtan is a strong proponent for democratizing the economy, for a new way of solving social problems.
Neamtan has been working in the movement for over 30 years, first as community organizer, then as Executive Director of RESO, an organization dedicated to the economic and social revival of southwest Montreal and with Chantier since 1998.
A recognized leader around the globe on the social economy and social enterprise, it was under Neamtan's leadership that Chantier successfully introduced social enterprises, cooperatives and unions into government policy and business discourse. Thanks to her work, in Quebec today there is strong recognition that socially driven businesses have a critical role in the meeting social and economic goals of society. In 2012, Ms Neamtan was appointed Officer of the Ordre National du Québec.
Nancy Neamtan spoke to us from her office at the Chantier de l'économie sociale in the east end of Montreal about the social economy movement, its history, its accomplishments, its evolved mandate and her long-held belief that solve social problems will never be solved without a new approach to our economy.